person person person person person person
2 to 6 players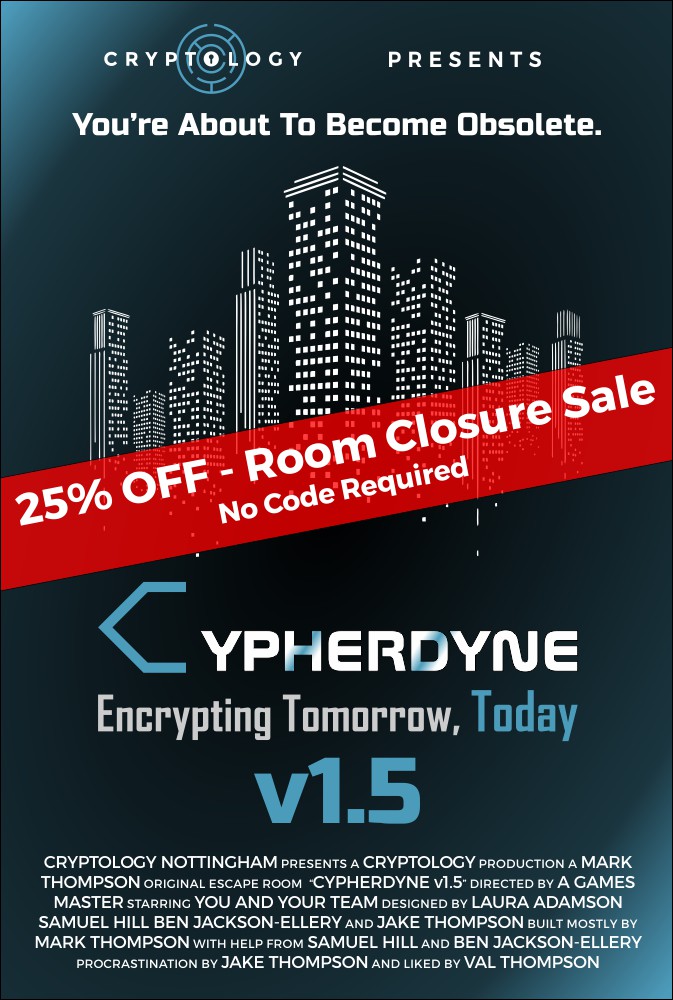 It's an offer you can't refuse
Room theme: The Most Disarming Interview
You and your team have made it to the legendary Cypherdyne interview! Prepare for an hour-long ordeal that is no typical interview. Only the exceptional few survive this interview full of formidable challenges to really test your skills.
The promise of the job of a lifetime pushes you to confront whatever challenge the CEO has devised. Succeed and you will get a flourishing career with boundless possibilities, but that's easier said than done.
There is no escape once the interview begins and the challenges are daunting
Has your team got what it takes to earn the job of a lifetime? Or will you bomb out and be swept aside just before the next candidates arrive?
BOOK NOW