person person person person person person
2 to 6 players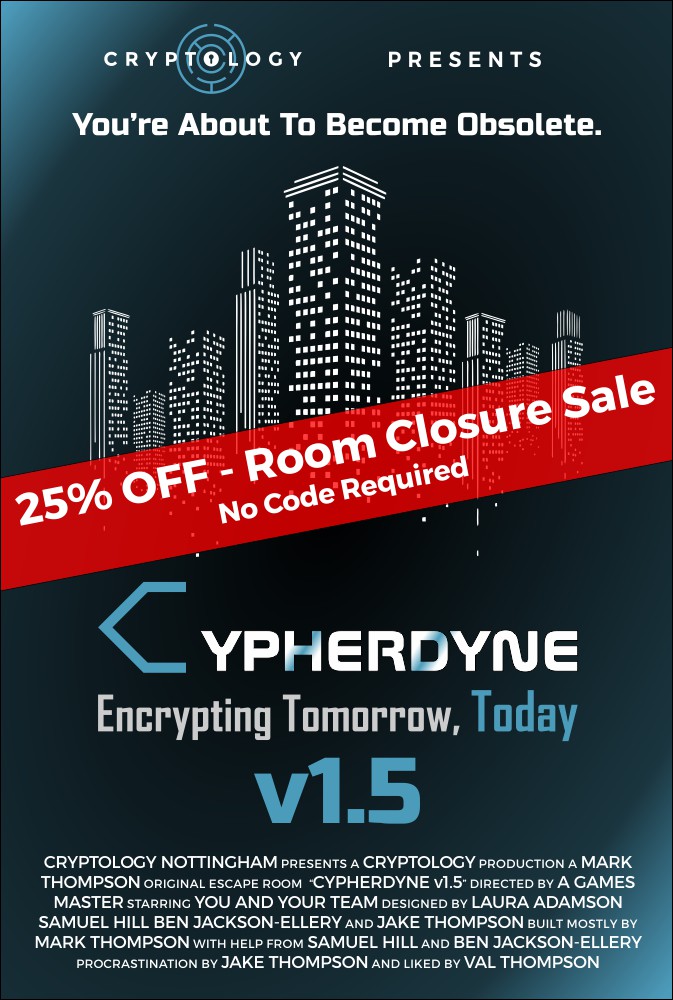 It's an offer you can't refuse
Room theme: The Most Disarming Interview
You and your team have been selected to take part in a legendary Cypherdyne interview. A challenging and disarming hour-long interview that is rumoured to not just separate the wheat from the chaff, but discard the chaff entirely.
Unsure what to expect, the promise of a great job in this dire economy is enough for you to face whatever escape challenge the CEO has set for you. Your career may be unlocked and explode with endless opportunities!
There is no escape from this office interview, the bright lights are clinical, the challenges are daunting…
Can you become part of Cypherdyne's elite security team? Or will you bomb out and be swept aside just before the next candidates arrive?
BOOK NOW