person person person person person person person person
4 to 8 players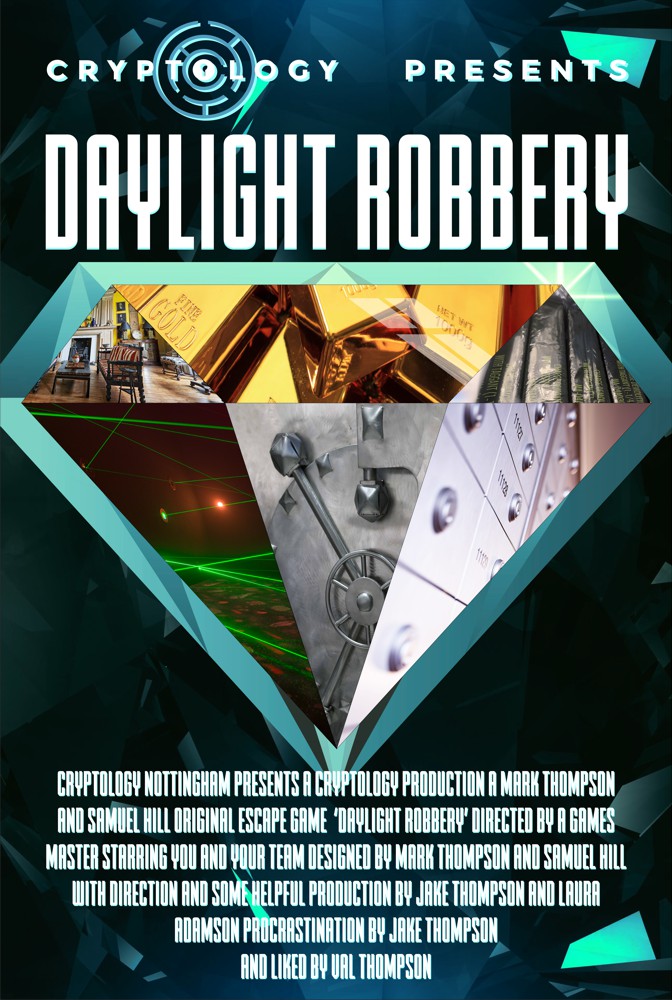 The final score just has to be flawless
Room theme: The Ultimate Bank Heist
The plan is simple: one hour, your elite team of criminals, and an impenetrable vault. Get in, steal what you can, and get out. Oh, and don't forget the diamond else you're dead, alright?
There will be lasers to dodge. There will be security systems to override. There are locked vault doors to hack, decode, open, bypass, and loot.
Almost everything you grab will be yours to keep and will help get you far away from the heat, but whatever you do, you must get the Daylight Diamond. Without the Diamond, The Boss won't be happy! That means you won't be living. There's no point being dead millionaires.
This is the final score, a flawless heist, a curtain call. Are you ready to steal from right under their noses? This is unabashed Daylight Robbery.
BOOK NOW