person person person person person person person
2 to 7 players
Air-Conditioned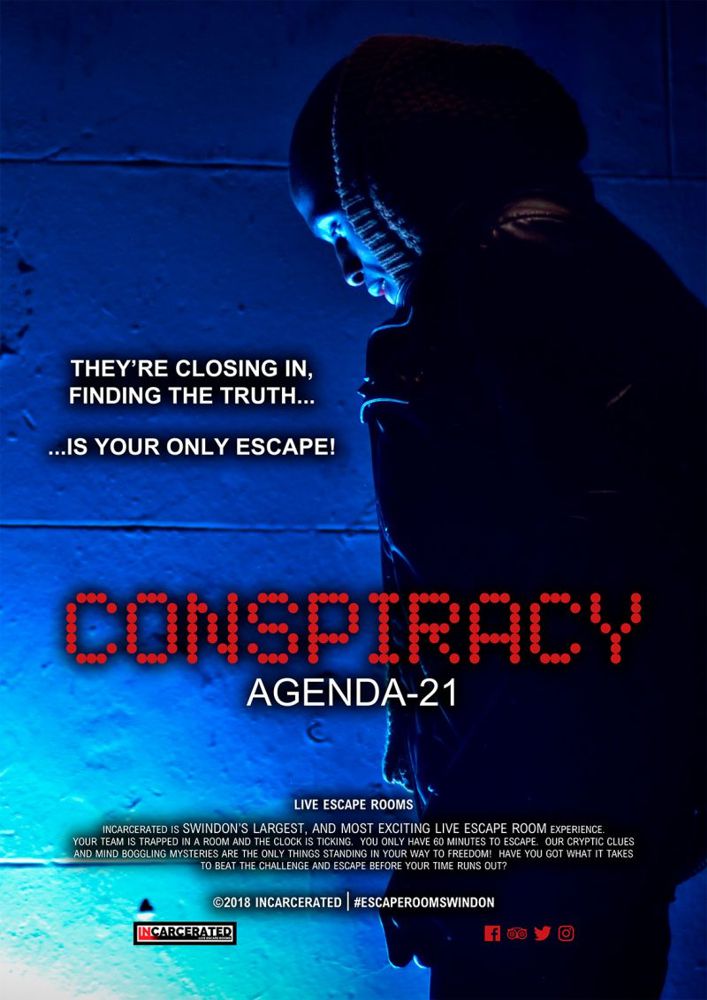 They're closing in…
Room theme: Conspiracy
After seeing a story online about a YouTube Conspiracy Theorist who has concerns about a UN research facility, you have been following the story and his updates. One night you see a live feed on his Facebook account which leads you to believe he has been captured. Ever since the live feed there has been no updates to any of his accounts. Was it all a hoax? Is there something more sinister going on?
Roll on 6 months, you and your friends no longer speak of the YouTuber and life goes on as normal. One morning you all receive individual letters from the Supreme Court asking you to report for "Jury Service" at The Old Bailey. The letter states you must not tell anyone that you have been called in, the case you have been assigned to is extremely serious and the person on trial is a huge threat to national security. The letter also states that all Jury candidates are required to attend by law and any leak of information will lead to prosecution.
Further instructions ask you to arrive at the 'UN Research Facility Northwood' as secure transport will be provided to ensure all Jury members are kept safe on the way to the trial.
BOOK NOW