laptop_mac desktop_mac desktop_windows laptop_mac desktop_mac desktop_windows
Up to 6 devices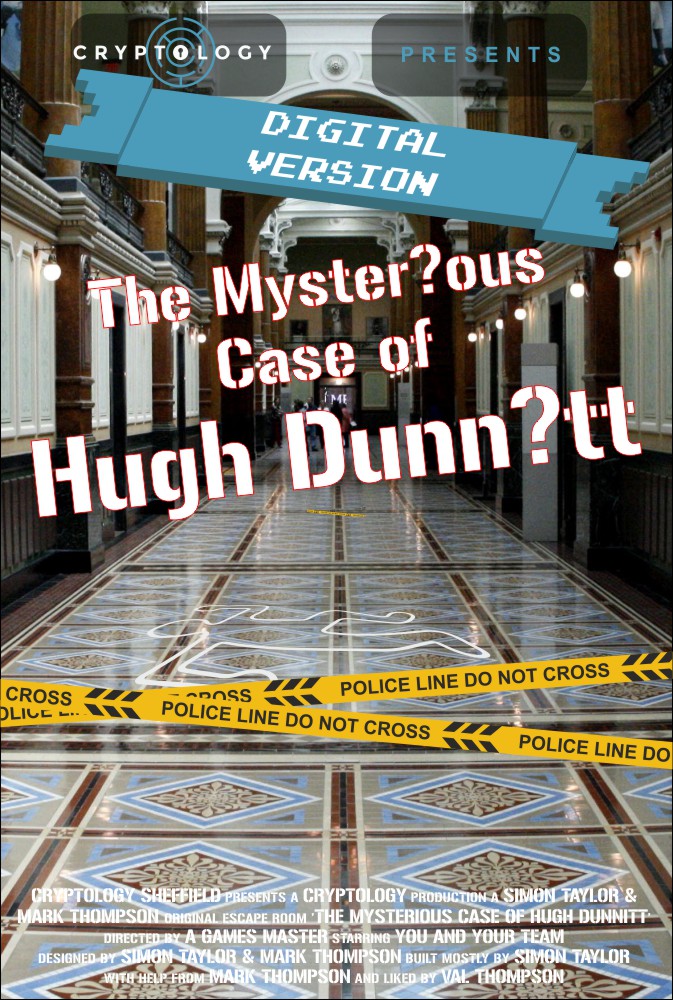 Investigate a killing spree and watch the case unfold.
Room theme: Murder Mystery
You and your digital team must investigate the murder of the great Sheffield crime investigator, Hugh Dunnitt. You must discover out why he was killed and who killed him.
Unlock all of the clues, find the motive for the murder, and help stop the next person being a victim. But be careful! There is something else afoot.
Investigate what's happening on West Street in Sheffield from your PC, and you may become embroiled in a struggle for more than just the truth!
ORDER NOW