person person person person person person
2 to 6 players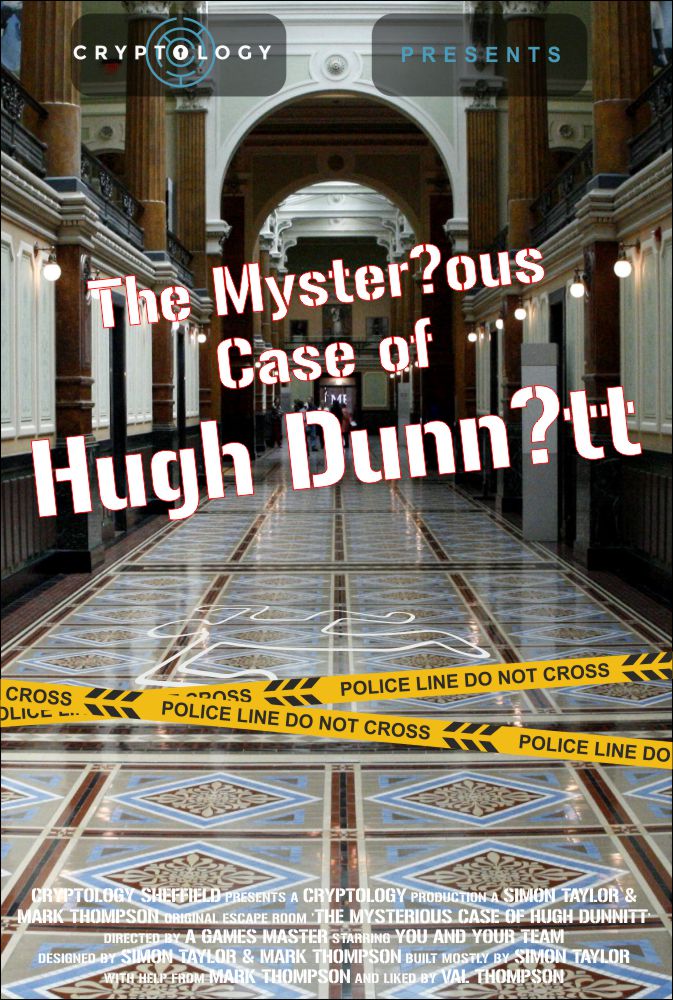 Investigate a killing spree and watch the case unfold.
Room theme: Murder Mystery
You must investigate the murder of Hugh Dunnitt and find out why he was killed and who killed him.
Be careful though something else is going on.
Investigate what's happening on West Street, and you may become embroiled in a struggle for more than just the truth!
BOOK NOW